Uni-Base Board System (BAL 29)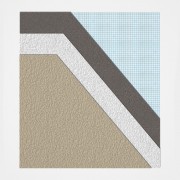 The Unitex Uni-Base Board System (BAL 29) is accredited to pass Bushfire Attack Level 29. A Non-cavity Uni-Base Board system that must adhere to the strict installation and coating specifications. Unitex strongly advises our on-site involvement prior, during, and at completion of installation (as per the Unitex installation manual) as Unitex must sign off as conforming and complying with all requirements of the BAL 29 Unitex walling System.
With Unitex sign off and involvement your building surveyor will have proof from Unitex, as the system provider, for confirmation of full compliance to the accredited system.
At Unitex we always say – Your Walls. Our Pride – so get Unitex involved early to prevent shortcuts and peace of mind for all stakeholders. Contact Us.